Kurt J. Lesker Company® Enables...
Thin Film Deposition for Lift-Off Processes
Photolithography workflow
Lift-off refers to the process of exposing a pattern into photoresist, depositing a thin film such as a metal or dielectric over the entire area and then washing away the photoresist to leave behind the film only in the patterned area.
As a technique to create structures with the dimensions of microns (where 1 micron = 1 µm = 10-6 m), lift-off processes have been widely utilized in research laboratories and semiconductor production around the world.
The choice and application (there are several methods) of the photoresist, the cleaning process after the development and the control of the angular distribution of the deposited particles and feature size/aspect ratios of the device will all contribute to a successful lift-off.
Collimated indium flux eliminates the deposition on the side walls of the microscale features.
Kurt J Lesker has been manufacturing PVD tools for lift-off applications since the 1980's, having supplied hundreds of tools to the world's leading research institutions. Because of this, our team of dedicated applications, design and vacuum experts have developed unrivalled know-how about this important deposition capability.
Factors, including the overall chamber pressure during the deposition, the throw distance between the source and the wafer, the photoresist used for photolithography, the source temperature and aspect ratio all contribute to the success of lift-off process.
To ensure the fill of trenches, direct deposition should be realized. The deviation angle from the normal direction should be small (~ 5°).
The photoresist residual should be cleaned before the deposition of metals.
Although sputtering can be used in lift-off processes, electron beam and thermal evaporation are the most popular techniques in PVD.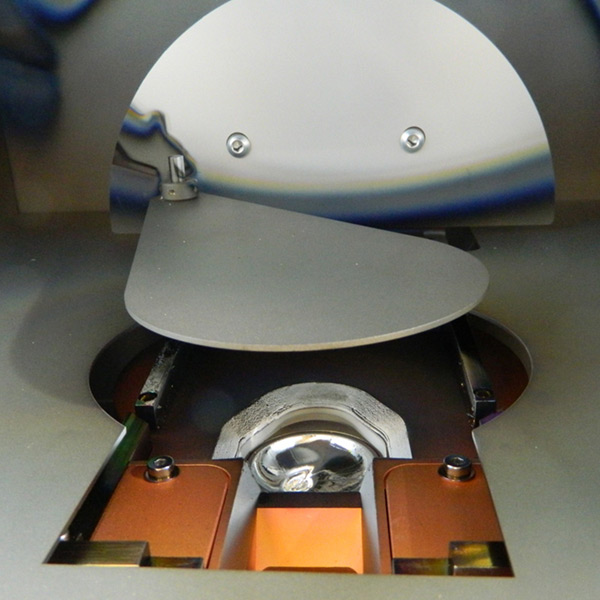 E-beam evaporator from KJLC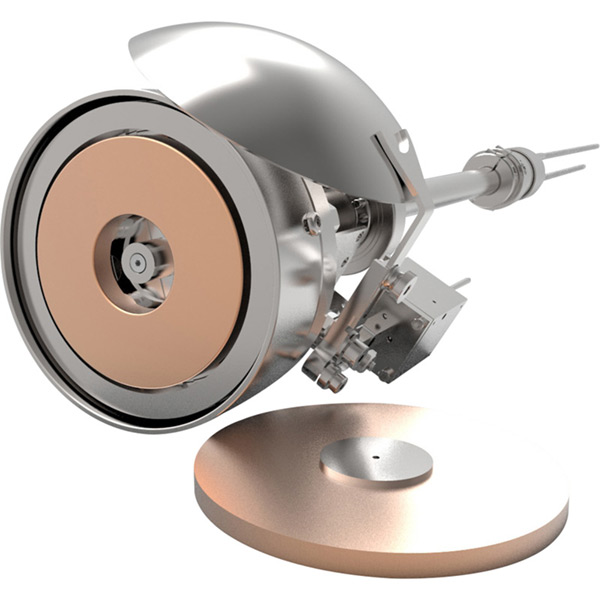 Mag Keeper magnetron sputter cathode from KJLC
We understand that tool personalization that addresses a researcher's unique requirements is critically important and we have therefore developed and support an extensive capabilities portfolio including:
HV base pressure process chamber options for very low film impurities
Single pocket and multi-pocket electron beam sources with reliable solid-state power supplies for directional evaporation creating zero step coverage conditions
Electron beam sources with magnetic "capturing" of stray secondary electron emission to reduce substrate heating and damage to the photoresist
Electron beam source beam-sweep for efficient utilization of evaporant
Auxiliary "lift-off" shielding
Long source-substrate distance vacuum chambers to ensure zero step coverage
Domed work holders for lift-off on large substrate wafers (>4") or multiple wafers holders with angular adjustment
Cooled substrate holders
DC power supplies for magnetron sputtering - ideal for deposition of alloy materials
Patented MagKeeper sputter sources with low sputtering pressure, high deposition rate, low contamination operation and easy target change
Thermal evaporation power supplies and a huge range of heaters, boats and filaments
Ion sources for substrate cleaning prior to deposition
In-situ film measurement to accurately monitor real-time deposition parameters
Fully integrated film recipe and system control using our Lesker eKLipse™ process control platform for precise, repeatable deposition conditions
Materials Division supply and support of process materials, crucibles and boats
We want to hear from you. Our thin film experts and service support team are eager to help enable your important research.