Kurt J. Lesker Company® Enables...
Physical Vapor Deposition for Medical Devices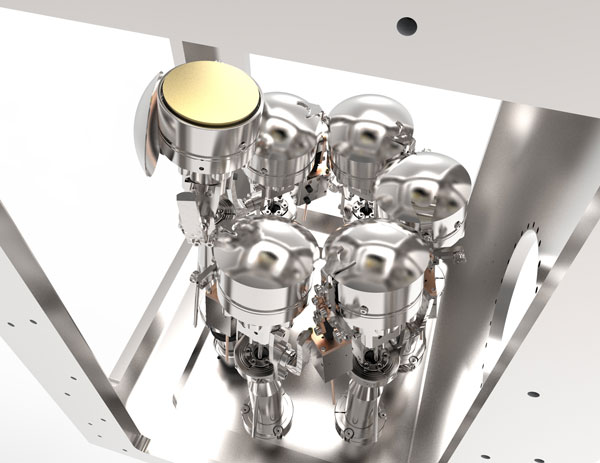 Multi-Cathode Sputter Baseplate
Most medical devices can suffer from corrosion and wear along with potential rejection by the human body. Physical Vapor Deposition (PVD) coatings provides a unique combination of anticorrosion properties, extreme surface hardness and a low friction coefficient, allowing highly wear-resistant and biocompatible thin films on various types of medical devices, including medical pressure sensors, orthopedic implants, pacemakers, stents, surgical instruments, orthodontic appliances and dental instruments. Thin film deposition and PVD technology provides value in its materials engineering capability. These thin films of materials can be used to enhance and/or modify the surface properties of a device without changing the underlying material properties and biomechanical functionality.
A Medical Stent Coated Using Vacuum PVD
Magnetron sputtering is well suited to materials engineering and the Kurt Lesker Company produces an extensive range of PVD thin film deposition systems suited to various medical device applications. With established technologies such as HIPIMS and Pulsed DC reactive sputtering we are in an ideal position to personalize a tool for your unique and demanding application, backed by our team of dedicated applications, design and vacuum experts.
Coatings on medical devices, whether for surgical instruments, implantable medical devices, or interventional medical devices, must be biocompatible. PVD is well suited to this, providing thin (from several hundred nm to a few μm) uniform coatings on stainless steel, titanium, ceramics, and other advanced materials. Dependent on the medical application these sputtered coatings can provide devices with the critical properties of either extreme surface hardness, low friction coefficient, anticorrosion properties, or a combination of these.
Our TORUS® magnetron sputtering sources are manufactured in our Pittsburgh, PA, headquarters and are optimized to provide the best sputtering efficiency and product throughput for the high value precious metals, such as Au, TiW, Ir and Ta, used in many medical device applications.
We understand that tool personalization that addresses a researcher's unique requirements is critically important, and we have therefore developed and support an extensive capabilities portfolio including: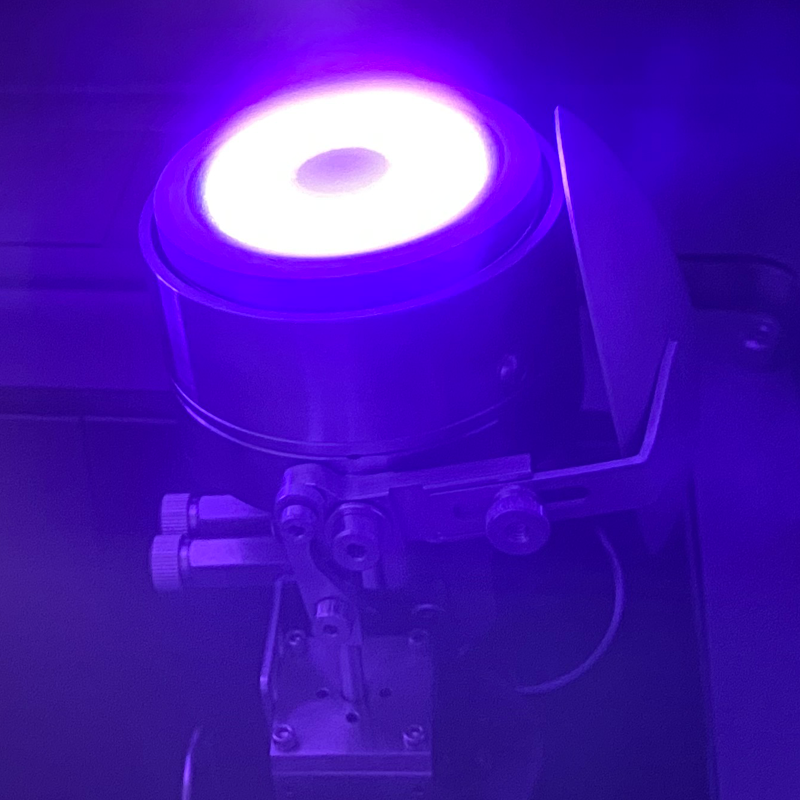 TORUS® Mag Keeper Sputtering Cathode For Medical Grade Coatings
Patented TORUS® Mag Keeper™ TORUS magnetron sputter sources with wide deposition rate capability, able to operate at low sputtering pressures. High strength magnet options for sputtering of magnetic materials
DC, Pulsed-DC, HiPIMS and RF power supplies for reactive magnetron sputtering and substrate bias providing dense hard coatings with excellent wear resistance
HiPIMS for deposition of very smooth (low surface roughness) films and features positive KICK for control of ion energies
Ion sources for substrate cleaning prior to deposition
RF bias for optimum gas reactivity
Optimized process chamber geometry to enable excellent film uniformity
Load lock options for quick sample entry and maintaining process vacuum integrity
Upstream and downstream multi-channel pressure control allowing repeatable, stable sputtering conditions
Integrated reactive gas controller options for partial pressure feedback control
Multi-gas supply manifold with personalized reactive gas injection to suit application
Heating and cooling substrate platens
In-situ film measurement to accurately monitor real-time deposition parameters
Fully integrated film recipe and system control using our Lesker eKLipse™ process control platform for precise, repeatable deposition conditions
Kurt J Lesker Material Division for the supply of high-quality sputtering targets
We want to hear from you. Our thin film experts and service support team are eager to help enable your important research or production needs.